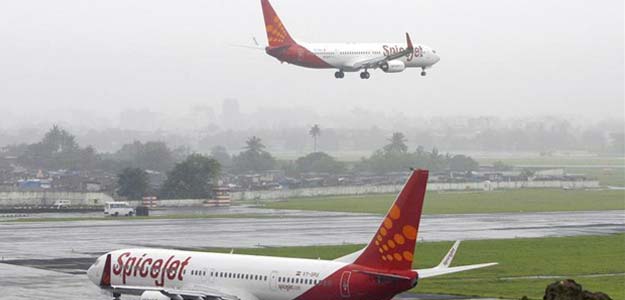 Here is another reason to plan your summer vacation now. SpiceJet has announced a three-day 'Promo Codes Summer Offer' under which the airline is offering up to 75 per cent discount on travel between April 1, 2014 and June 30, 2014.
According to SpiceJet the offer is available on all domestic flights. The SpiceJet's super-sale offer is available on bookings done between today (February 24, 2014) and Wednesday (February 26, 2014).
According to SpiceJet, the lowest sale fare from Delhi to Mumbai under the dicount offer is Rs 3,186 as compared to the last-minute fare of Rs 10,098.
The SpiceJet discount offer is not available on international and connecting flights. The discount is available on base fare and fuel surcharge only.
This is the third time in the last one month that the Kalanithi Maran promoted carrier has slashed fares to avail early summer bookings.
SpiceJet says normal change and cancellation policy applies on the discount offer.
SpiceJet shares ended 0.75 per cent higher at Rs 13.70 on the BSE. (With agency inputs)